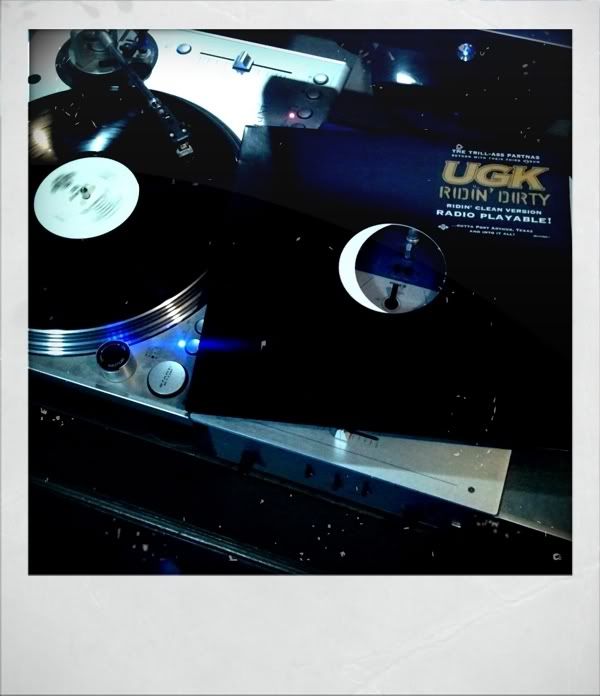 Related to Elements: DJ, Underground Hip Hop, Crate Digging, Rap, Record Label, Parental Advisory
Don't you hate it when you buy a rap LP online, and when it arrives it has
"Clean Version"
or
"Radio Versions"
labeled on it? Most of the time, that really sucks
**** (censored)
. Sometimes, however, it's a blessing in disguise. In fact, if you know what to look for, you'll hunt down certain clean versions that sellers have priced unbelievably low. Many sellers make the incorrect assumption that just because it's clean, it's garbage. In a lot of cases, it really is garbage, but for a few shining exceptions, it's gold.
For example, these two LPs,
Talib Kweli & Hi Tek - Reflection Eternal
and
UGK - Riding Dirty
actually have completely different production and extra verses, and the dirty versions are either extremely difficult to find or non-existent in the case of UGK. The vocals were completely rewritten to make the recordings playable on the radio, but they did not compromise the lyrical content. While a lot of record companies take the short-cut to a radio promo by injecting a lot of obnoxious beeper noises, car alarms, police sirens or reversed vocals, these guys flipped the script, and dropped different production altogether. Well played!
Don't sleep on all radio versions, you'll miss some really nice joints by making the false assumption that clean is bad.
Calling out the Diggers:
Help spread the good word on this subject! If you got something worth mentioning, please add on to this incomplete list of radio version LPs worth checking for by commenting on this post! Thanks in advance!